Notices
Welcoming Pilgirms to Patrixbourne - April 2018.
Patrixbourne was delighted to welcome many pilgrims and their families on their journey to Canterbury last week. They braved an overnight stay before heading on towards the city.
Palm Sunday Procession
The Palm Sunday procession from the Vicarage to Bridge Church.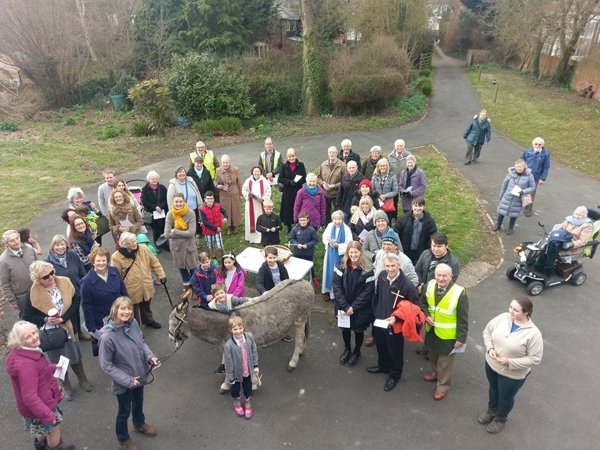 ---
The Bridge Benefice is on Facebook! Don't forget to keep up to date with the churches by following our page.
https://www.facebook.com/bridgecanterbury/