---
There are yellow FOOD BANK bins in St Peter's Church, Bridge and St Mary's Church, Patrixbourne.
Donations always welcome, thank you.
The Food Bank are currently short on donations of toiletries and cleaning products
visit Canterbury Food Bank
to find out more!
---
ECO AWARDS
Congratulations to everyone who has helped us to acheive Eco-church status in ALL FIVE of our Parish churches! It is a fantastic acheivement.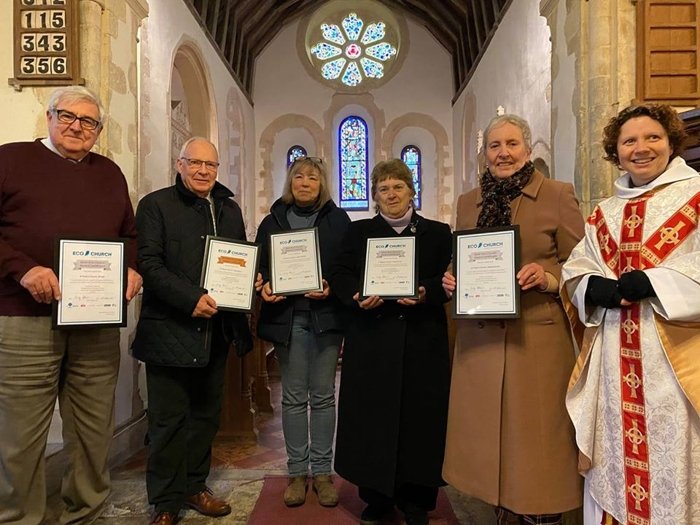 ---
Messy First Birthday!
A huge thank you to everyone who has helped with Messy Church over the last year. To those of you who have run crafts, donated supplies, cooked food and served refreshments Messy Church would not have happened without you! Here are a few snapshots from the birthday celebrations.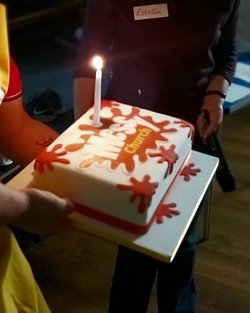 ---
Single Parish Update
We would like to announce the good news that from the 1st January our 3 parishes are to unite as one - The Parish of the Bridge Group! There will be a careful and considered handover process in the early part of 2020 as we join together to strengthen and renew our commitment to Mission within our villages.
---
Merry Christmas from The Bridge Benefice
We would like to wish everyone a very Merry Christmas!
---
Celebration of Toms Window and Restoration Work at St Peter's, Bridge
On Sunday 29th September we had some very special visitors to St Peter's, Bridge. The Arch Bishop of Canterbury Justin Welby and Archdeacon Jo Kelly-Moore led a service of celebration for the completion of the restoration works and the dedication of 'Tom's Window'.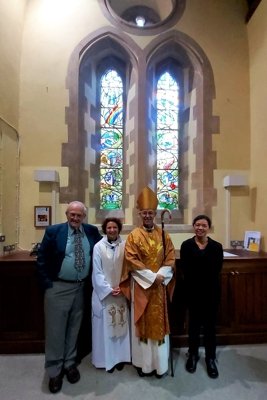 ---
Safeguarding
As a Parish we take Safeguarding our community very seriously. Safeguarding issues can be raised by speaking to the following people:
Safeguarding Co-ordinator: Rev. Estella Last 01227 206272 email: estellalast@gmail.com
Safeguarding Officer: Rosemary Whatley via the office on 01227 206272 email: bridgeoffice23@gmail.com
Churchwardens: Evelyn Andrews, Laurence Dunderdale, Carol Day, Nicola Fry, Andrea Nicholson, Pauline Pritchard, Scilla Wright.
The Parish Safeguarding Policy can be found by clicking the link at the bottom of the page.
For more information on the Church of England Safeguarding Contacts please see the link below:
https://www.churchofengland.org/more/safeguarding/diocesan-safeguarding-contacts